Monitoring your competitors' content efforts is an essential step for brands developing their own content marketing strategy. Furthermore Finding out what works for a competitor will enable proactive brands. Eventually to gain insights about the type of content their audience might also respond to. And the broader needs and demands within their niche. 
1. What platforms do they use
Have a look to see if your competition only uses the social media standbys of  Facebook and Twitter, or if they use other slightly more niche social media platforms. For example: LinkedIn, Tumblr, Pinterest, Reddit, Instagram, and others. Also, see if they engage more often or more effectively on one platform in particular.
2. What kind of content do they post
Notice if your competitor is promoting their own content offers and articles or if they are giving equal play to other content creators that are in the industry. Also see if they are aiming content to the personalities of buyers or if they are sharing items that don't really fit their profile; this will help better position your own content to be as relevant as possible for your user base.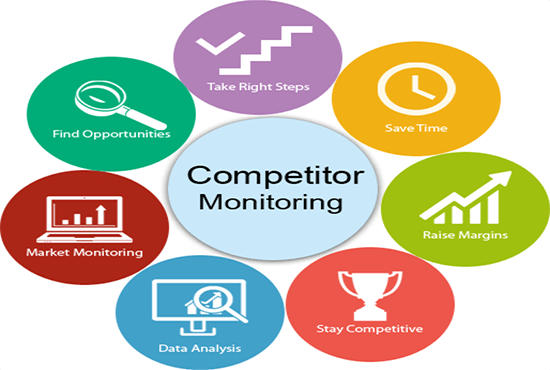 3. Are they doing something differently
If you want to gain a comprehensive report of the players in your industry, then conduct a survey. You can hire someone to email the competitor's customers, suppliers, employers, or partners with questions about their services. Find out how you can differentiate your service from the competition. You can learn a lot by looking at the type of jobs openings your competitors have and the requirements they are looking for. This will probably tell you a lot about their company structure, and its projects.
4. Identify their weakness and strengths
SWOT analysis is a strategic planning technique used to help a person or organization identify strengths, weaknesses, opportunities, and threats related to business competition or project planning. Conduct a SWOT analysis of your opponents company and see where you are lacking.