In the current digital era, each firm must have a strong online presence. A website that is attractive and useful can attract visitors, raise brand recognition, and eventually boost revenue. However, if you're not tech-savvy, managing a website can seem like a daunting task. A content management system (CMS) can be helpful in this situation. Without considerable technical experience, you may simply write, update, and publish content with a CMS. A CMS could offer a number of other advantages, such as better SEO and insightful statistics.
In this article, we'll examine the benefits of utilising a content management system (CMS) for your website and explain why it's a wise decision for any company trying to boost its online presence.
What is Content Management System (CMS)?
A content management system (CMS) is a piece of software that is used to organise and manage digital information on a website, including text, photographs, videos, and other multimedia components. It enables people to add material to websites, change it, and publish it without needing specialised expertise or programming abilities.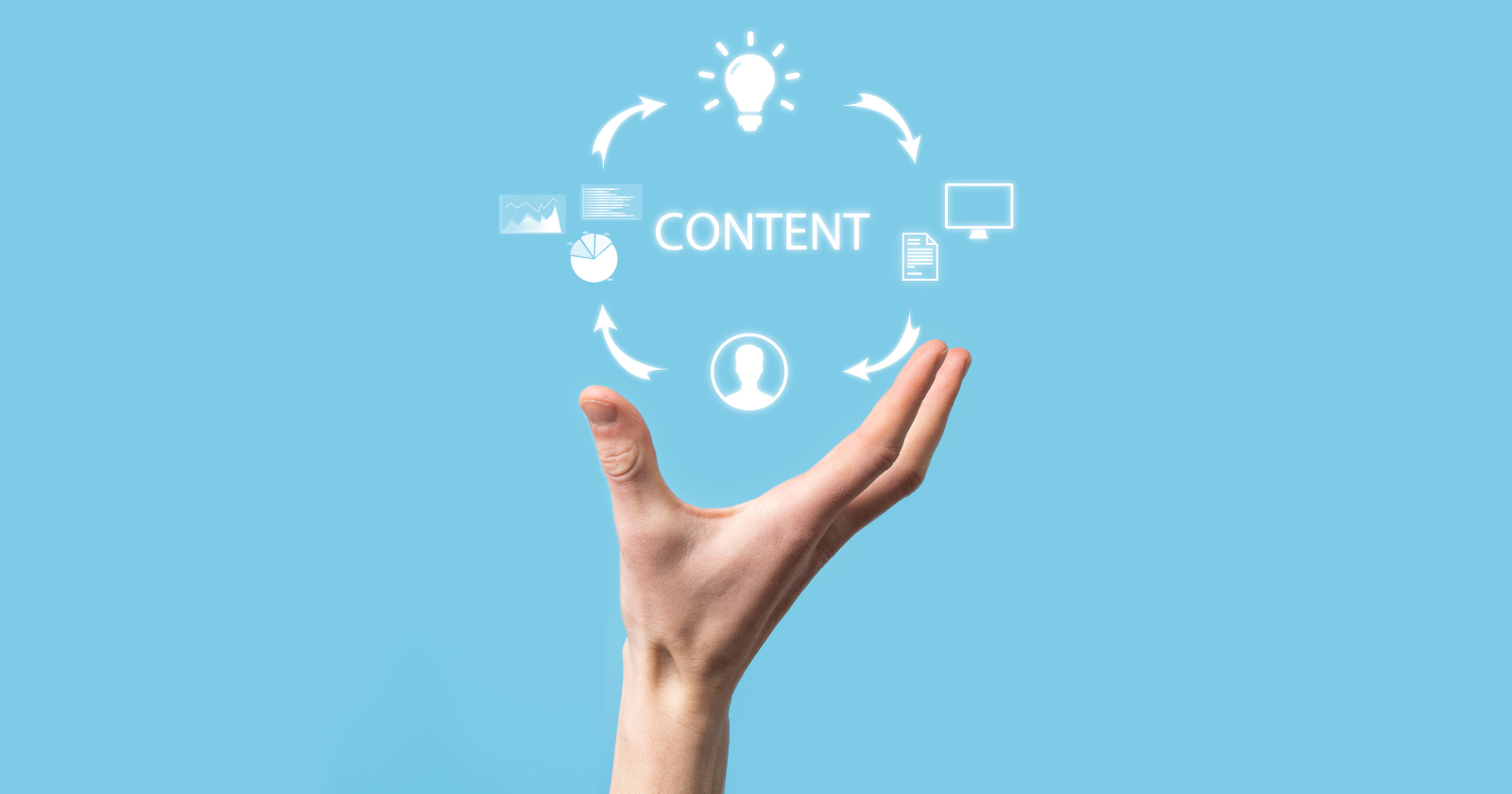 Users can concentrate on generating and maintaining content without having to worry about the technical aspects of website design and upkeep thanks to CMS, which often isolates the content from the design components of a website. Additionally, it offers tools for setting up a navigational structure, classifying content, and controlling user access and permissions.
CMS is widely used in website development and is particularly useful for businesses and organizations that need to update their website frequently or have multiple users contributing to the website's content. Popular examples of CMS platforms include WordPress, Drupal, and Joomla.
Content Management Tools
Here is a table highlighting some of the best content management tools available:
| | | |
| --- | --- | --- |
| Content Management Tool | Features | Pricing |
| WordPress | Open-source, customizable, user-friendly interface, extensive plugin library, SEO-friendly | Free, with paid upgrades and hosting options |
| Drupal | Open-source, flexible and scalable, supports multiple websites, strong security features | Free |
| Joomla | User-friendly, flexible, multilingual support, extensive template library | Free |
| Squarespace | Drag-and-drop website builder, professional templates, mobile-responsive design, eCommerce functionality | Starting at $12/month |
| Wix | Drag-and-drop website builder, AI-powered design, extensive app market, eCommerce functionality | Starting at $14/month |
| Shopify | eCommerce-focused, professional templates, easy-to-use interface, built-in payment processing | Starting at $29/month |
| Magento | Enterprise-level eCommerce capabilities, flexible and scalable, multi-site support, strong security features | Free, with paid enterprise options |
| HubSpot | All-in-one marketing platform, content creation tools, lead generation functionality, marketing automation | Starting at $50/month |
| Ghost | Minimalist design, focused on blogging and content creation, built-in SEO features | Starting at $9/month |
| Contentful | Headless CMS, flexible and customizable, API-first approach, enterprise-level security | Starting at $489/month |
Note: Prices may vary depending on the specific plan and additional features selected.
Benefits of Content Management System
With so much content to manage and update, it's no surprise that businesses are turning to content management systems (CMS) to simplify the process. But what exactly are the benefits of using a CMS for your website?
Let's take a closer look.
1. Enhanced Productivity and Efficiency
Without technological knowledge, you may create, manage, and publish content with a CMS. This implies that your content and marketing teams may collaborate more effectively, leading to higher production. A CMS makes it simple to create and update the material, giving you more time for other projects.
2. Branding Repetition
Using a CMS, you can build reusable templates and content modules for your website. Consistency in branding, message, and design is therefore guaranteed. It will be simpler for people to recognise and interact with your brand if you utilise a CMS to maintain a consistent brand image across your whole website.
3. Enhanced Web Security in the content management system
Any business that has an online presence is extremely concerned about security. A content management system (CMS) offers built-in security features including password protection and user authentication. A CMS can also help you in keeping your website up to date with the most recent security patches and upgrades, making it less susceptible to hacker assaults.
4. Improving the User Experience
Using a CMS, you can write and publish content that is specifically catered to your target market. You can offer your website users customised experiences depending on their behaviour, preferences, and interests by employing a content management system (CMS). This could lead to greater engagement and improved conversion rates.
5. Improved SEO Results in the content management system
A content management system (CMS) can help in enhancing the search engine optimisation (SEO) performance of your website by offering features like meta descriptions, page names, and alt tags. In order to make it simpler for search engines to crawl and index your website, a CMS can also generate XML sitemaps.
6. More Scalability and Flexibility
You can scale your website using a CMS as your company expands. You can quickly add new pages, sections, and features to your website with a CMS. The flexibility that a CMS offers in terms of content distribution enables you to produce many kinds of material, including films, infographics, and interactive content.
7. Enhanced Workflow and Collaboration
Your marketing and content teams may work together on content generation and updates on a single platform thanks to a CMS. With a CMS, you can give team members roles and permissions that let them work on particular projects and parts of your website. This could contribute to improved team cooperation and a more simplified workflow.
8. Budget-Friendly Option
Managing your website with a CMS may be done affordably. By removing the requirement for technical know-how, a CMS can help you avoid spending money on a specialist web development team. A CMS can also help you create and update content more quickly, freeing up resources for other business activities.
9. Growth in Analytics and Reporting
You can monitor the functionality and user behaviour of your website using the built-in analytics and reporting services that a CMS offers. You can track metrics like page visits, bounce rates, and conversion rates using a CMS. This can assist you in locating sections of your website that require development and in formulating data-driven recommendations that will enhance the functionality of your website.
10. A solution with a future in the content management system
A CMS is a reliable option for maintaining your website in the future. Utilising a CMS makes it simple to adjust to evolving technology and user trends. It will assist you in keeping your website current and pertinent to your audience when new trends and technologies are developed.
Wrapping up
In a nutshell, content management systems have the potential to revolutionise enterprises of all kinds. It not only makes website maintenance simpler, but it also facilitates content production, helps with SEO, and offers insightful statistics. Businesses can concentrate on what really counts by using a CMS: producing excellent content and connecting with consumers.
A CMS is a wise investment that could benefit you in the long term, whether you're a major organisation or a tiny firm that's just getting started. Therefore, stop letting website management hold you back and think about implementing a CMS right away to see how it can elevate your online presence.
Some lesser-known facts about the content management system
1. A CMS's built-in capabilities for content optimisation for search engines can assist you increase the SEO of your website.
2. By enabling you to quickly produce and maintain website content without the need for in-depth technical skills, using a CMS may help you save time and money on website development.
3. CMS platforms frequently provide a variety of plugins and extensions that may add more functionality to your website, such as social network integration or e-commerce features.
4. A lot of CMS platforms have design templates that are mobile-responsive, making sure that your website looks amazing on all devices.
5. By offering tools for organising website material, including draughts, revisions, and publishing dates, CMS systems may help you keep organised.
6. Using a CMS may help you keep your website consistent by making it simple to add branding components like logos and colour schemes all across your site.
7. To assist safeguard your website from online dangers, CMS systems have built-in security measures such as login restrictions and automated software upgrades.
8. A lot of CMS solutions provide group collaboration on website content, which facilitates work delegation and speeds up the content development process.
9. Analytics and reporting tools are frequently provided by CMS systems, providing you with information about the performance of your website and assisting you in making fact-based decisions.
10. By offering a flexible, scalable platform that can adjust to changing company demands and technological improvements, using a CMS may help future-proof your website.
FAQs
1. What is a CMS and how does it work?
A: A content management system (CMS) is a piece of software that enables non-technical people to produce, manage, and publish digital material including text, photos, and video. A CMS works by keeping material in a database and giving users access to it via an intuitive interface so they can make real-time additions and changes.
2. Do I need certain expertise or technical capabilities to use a CMS?
A: Not at all; a CMS is designed to be simple to use and understand, even for non-technical individuals. The majority of CMS platforms include simple user interfaces and drag-and-drop capability, enabling users to add material and update it without any prior coding knowledge.
3. What kinds of websites work best with a CMS?
A: Small blogs and personal websites, as well as sizable e-commerce websites and enterprise-level portals, can all be built using a content management system (CMS). A CMS may be useful for any website that needs frequent content updates or revisions.
4. Are there any downsides to using a CMS?
A: While a CMS can provide many benefits, there are some potential downsides to consider, such as:
– Limited flexibility and customization options compared to hand-coding a website
– Dependency on the CMS provider and potential vendor lock-in
– Increased risk of security vulnerabilities if not properly maintained and updated
– Performance issues and slower page load times with certain plugins or add-ons
– Potential for bloat and clutter in the codebase if not regularly optimized
READ NEXT: SUSTAINABLE PACKAGING DESIGN: A PATHWAY TO A GREENER FUTURE AND STRONGER CUSTOMER LOYALTY