Email marketing in 2023 will continue to be an impactful and evolving aspect of digital marketing for businesses of all sizes. It has developed into a crucial tool for companies to use in order to engage with their clients as the globe quickly progresses towards a more digital future. Email marketing can be a potent tool to raise brand recognition, boost engagement, and boost revenue with the appropriate plan.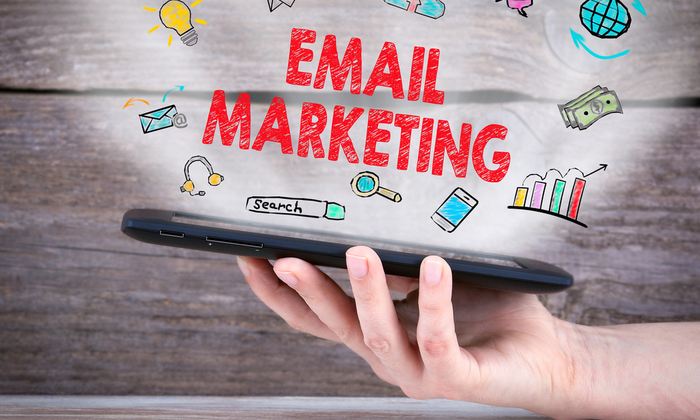 In fact, as the digital landscape develops more in 2023, email marketing will only become more significant. The potential reach of email marketing is unmatched, with an estimated 4.4 billion email subscribers globally by 2025. Understanding the best practices and emerging trends is essential for maximising the effectiveness of email marketing in 2023.
In this post, we'll get into the specifics of what to emphasise in your email marketing campaigns.
What is Email Marketing?
The act of sending specific emails to a particular audience is known as email marketing. This can be done to advertise a business or service, give subscribers helpful material, or develop bonds with clients. Businesses of all sizes and in all sectors may utilise email marketing to accomplish their marketing objectives.
What makes Email Marketing important?
Because email marketing has a high return on investment (ROI), it is crucial for businesses. According to a Direct Marketing Association survey, email marketing has an average ROI of 3800%, which means firms can expect a return of $38 for every dollar spent on email marketing.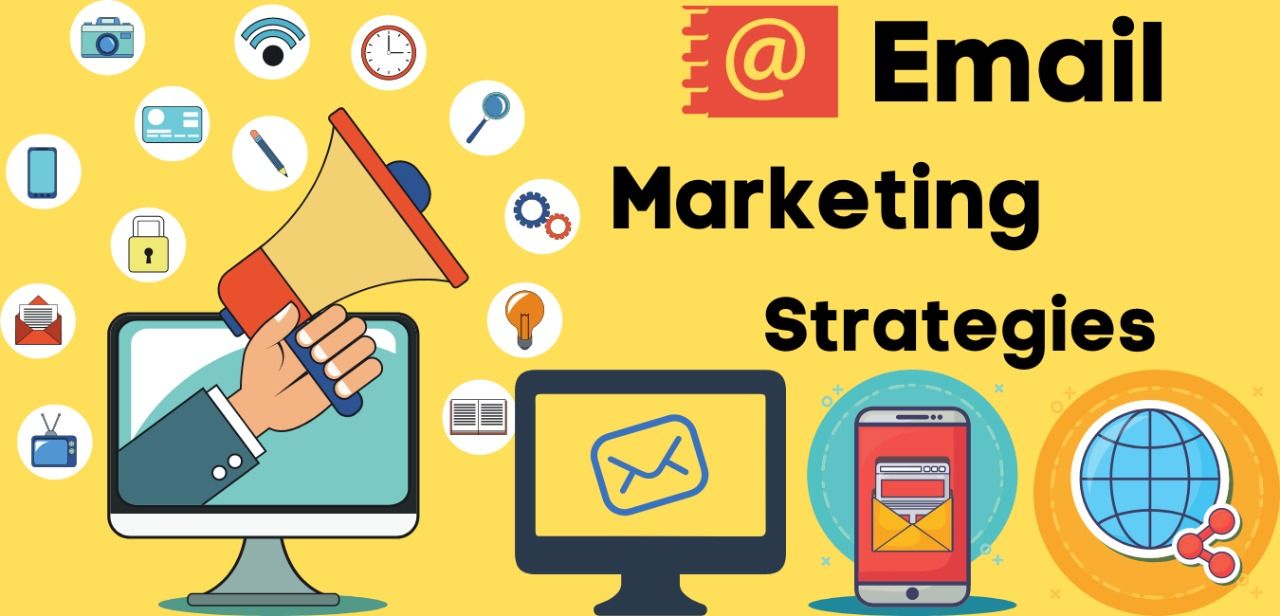 Additionally, email marketing enables companies to target their audience with personalised and pertinent content, boosting conversion rates and patron loyalty.
Email Marketing Best Trends for 2023
1. Personalised content
Personalization has long been a term in email marketing, but in 2023 it will no longer be a luxury but a necessity. More than just mentioning the recipient's name in the email qualifies as personalization. Using data to segment your audience and offer pertinent messages that connect with each category is required.
In order to successfully personalise content in 2023, it's critical to compile as much subscriber-specific information as you can. This details their demographics, hobbies, past purchases, and web surfing patterns. This information may be used to segment your list and send personalised communications that are tailored to each recipient's needs.
2. Conversational emails
For decades, most emails have been static, but the development of interactive emails in 2023 will change that. In interactive emails, dynamic elements like videos, animations, and quizzes are created using HTML and CSS. Subscribers are now able to interact with your material in ways that were previously not feasible.
Interactive emails are a trend to watch in 2023 since it has been demonstrated that they enhance engagement and conversion rates. To avoid any technical problems, it's crucial to make sure that your interactive emails are optimised for all devices and email clients.
3. Availability
Email marketing is no exception to the growing importance of accessibility in all facets of digital marketing. Make sure your emails are accessible to everyone in 2023, including those with impairments. This includes making sure your emails are simple to navigate with a keyboard, including alt text for photos, using high-contrast colours, and utilising high-contrast colours.
By making sure that your emails are accessible, you not only give all of your subscribers a better user experience, but you also help to stay out of legal trouble for possible disability discrimination.
4. Automation
Even though automation has long been a mainstay of email marketing, it will only get more advanced in 2023. Automation entails sending customised messages depending on subscriber behaviour, such as re-engagement campaigns, reminders for abandoned carts, and follow-ups after purchases.
Automation is anticipated to advance in 2023, becoming even more personalised and smart with the capacity to send messages in response to real-time information like local events or weather. Your email marketing initiatives will be more relevant and successful thanks to automation, which also saves time.
5. Collaborative Content
In 2023, email marketing is anticipated to be significantly impacted by the trend of interactive content, which has been gaining traction in digital marketing. Quizzes, surveys, and polls are examples of interactive content components that engage readers and motivate them to take action.
In order to personalise the next emails, interactive material may be utilised to acquire important information about your subscribers, such as their interests and opinions. Additionally, it can be used to boost participation and enhance the whole user experience.
6. Artificial intelligence and Machine Learning
Email marketing is not an exception to how AI and machine learning are transforming the landscape of digital marketing. With the capacity to analyse subscriber data and send customised messages in accordance with that data in 2023, AI and machine learning are anticipated to play an even larger role in email marketing.
AI and machine learning may also be used to forecast subscriber behaviour, personalise communications, and optimise email send timings, subject lines, and content. Your email marketing efforts' efficacy may be considerably increased by using this degree of complexity.
7. Mobile Enhancement
Even though mobile optimisation has long been a vital component of email marketing, its significance will only increase in 2023. You must make sure that your emails are mobile-friendly because more than half of all email openings now occur on mobile devices.
This entails adopting a responsive design that adjusts to various screen sizes, making navigation simple with big fonts and buttons, and writing clear, brief emails. Making ensuring that your email content loads fast are also crucial since mobile consumers are more likely to close out of emails that are taking too long to load.
8. Protection of data and privacy
For years, privacy and data protection have been major themes in digital marketing, and in 2023, their significance will only grow. Businesses must make sure that they are collecting and using subscriber data in a transparent and responsible manner in light of the advent of the GDPR and CCPA.
Before collecting any personal information from subscribers in 2023, it will be mandatory to get their express consent. Additionally, it's critical to offer simple opt-out options and to be open and honest about how subscriber data is used.
9. Integration of Social Media
Email marketing and social media are getting more and more entwined, and this trend is projected to continue in 2023. Your email marketing efforts may reach a bigger audience and promote social sharing if you include social media in them.
Free Tools for Email Marketing
Mailchimp: Mailchimp is a well-known email marketing service that provides a free plan for up to 2,000 subscribers and 10,000 emails per month. The platform offers a number of capabilities, including audience segmentation, automation, and editable email templates.
2. HubSpot: HubSpot provides a free email marketing solution that enables you to send up to 2,000 emails each month to up to 1,000 subscribers. The platform offers a number of capabilities, including statistics, list segmentation, and email templates.
3. Sendinblue: Sendinblue provides a free plan that enables you to send up to 300 emails each day. The platform offers a number of capabilities, including segmentation, automation, analytics, and email templates that may be customised.
4. Benchmark Email: Benchmark Email provides a free plan with a monthly email sending limit of 250. The platform offers a number of capabilities including segmentable lists, automation, and analytics, as well as configurable email designs.
5. MailerLite: MailerLite provides a free subscription for up to 1,000 subscribers and 12,000 emails per month. The platform offers a number of capabilities, including analytics, automation, and email templates that may be customised.
Best Practices for Email Marketing in 2023
Following best practices that coincide with the trends mentioned above will be beneficial for maximising the effectiveness of email marketing in 2023.
The following are some recommendations to remember:
1. Segment your audience: Use data to create lists of your audience segments and offer communications that are customised to their requirements.
2. Personalise your content: Use subscriber information to provide communications that are relevant to each audience.
3. Use interactive components: To boost engagement and conversion rates, including interactive features like films, animations, and quizzes.
4. Mobile optimisation: Make sure your emails are mobile-friendly by adopting a responsive design and shortening the text.
5. Ensure accessibility: Make sure that everyone, including those with impairments, can access your emails.
6. Use automation: To save time and increase effectiveness, use automation to deliver customised messages depending on subscriber behaviour.
7. Use social media: To reach a larger audience and promote social sharing, use social media in your email marketing efforts.
8. Ensure privacy and data protection: Prior to collecting any personal information from subscribers, make sure to have their express consent. Also, be open and honest about how subscriber data is utilised.
Wrapping up
In a nutshell, email marketing is rapidly changing, with new trends and best practices appearing yearly. Focusing on personalisation, mobile optimisation, privacy and data security, and social media integration is crucial in 2023.
Businesses can remain ahead of the curve and maximise the effectiveness of their email marketing initiatives by adhering to these best practices and monitoring new trends.
Some lesser-known facts about Email Marketing
1. Only 2% of emails have the recipient's name in the subject line, despite HubSpot research showing that personalised subject lines may boost open rates by 50%.
2. Making a good initial impression is crucial, as 42% of emails are discarded within three seconds of being opened, according to a survey by Litmus.
3. A GetResponse research found that including social sharing buttons in emails may boost click-through rates by as much as 158%.
4. Email marketing is one of the most economically advantageous marketing platforms, with an average ROI of $42 for every dollar invested, according to a DMA study.
5. According to data by Omnisend, Tuesday is the most common day for sending emails, with a 17.9% open rate. However, open rates can differ based on the sector and target market.
6. Given that the typical office worker receives 121 emails every day, it is important for emails to be memorable and useful to the receiver.
7. Including emoticons in the email subject lines can boost open rates. According to an Experian study, doing so improved unique open rates by 56%.
8. Because plain text emails are frequently regarded as more personal and reliable than emails with HTML formatting, research by Litmus indicated that plain text emails may have greater open rates than emails with HTML design.
9. According to data by Litmus, Gmail, which accounts for 29% of all email openings, is the most widely used email client, followed by Apple iPhone (28%), Outlook (9%) and Thunderbird (9%).
10. Research by Campaign Monitor indicates that segmented email campaigns may boost income by 760%. This emphasises how crucial it is to use data to categorise your audience and provide tailored messaging.
FAQs
Q: What is email marketing?
A: A digital marketing approach called email marketing is sending promotional or educational emails to a list of recipients.
Q: What makes email marketing so important?
A: Email marketing is essential because it enables companies to speak directly and individually to their target audience. It may also be a cheap way to advertise goods or services and develop client connections.
Q: What email marketing best practices should we be following in 2023?
A: Segmenting your audience, personalising your content, adding interactive components, optimising for mobile, ensuring accessibility, utilising automation, including social media, and guaranteeing privacy and data security are some of the best practices for email marketing in 2023.
Q: What email marketing trends should you be aware of in 2023?
A: Personalization, interactive emails, accessibility, automation, and interactive content like quizzes, surveys, and polls are some of the email marketing trends to watch in 2023.
Q: How can I make sure my email marketing strategies are successful?
A: It's important to use data to segment your audience, send personalised messages, include interactive elements, optimise for mobile, ensure accessibility, use automation, incorporate social media, and ensure privacy and data protection in order to make sure that your email marketing campaigns are successful. Keeping track of data like open rates, click-through rates, and conversions can help you assess the success of your efforts and make any necessary improvements.
READ NEXT: CONTENT MANAGEMENT SYSTEM: THE SECRET TO STREAMLINED WEBSITE MANAGEMENT